Stuart Homes Draw Many to the Treasure Coast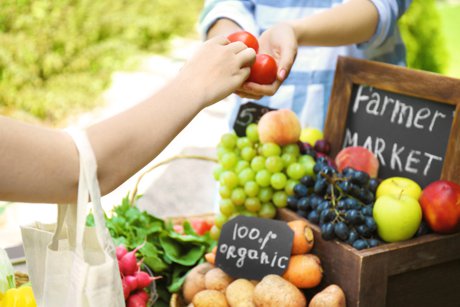 Stuart, Florida, located on the well known Treasure Coast, is a hot spot for any tourist on their way to experience the true Florida colors! It is also a great place to live. Owning a Stuart home combines the best of all worlds, a thriving nightlife, a historic downtown, and the many tourist attractions that bring so many people to Stuart's shores! Community events ensure that while the town has a big tourist population, locals to the town have places to enjoy, too!
Green Market Offers a Gathering Place for Stuart Home Owners
One of the more well known and high attendance events is the Stuart Green Market and Live Music event, a weekly farmers market and community concert where residents and visitors can bring their families, pets, shopping lists, and more! The city of Stuart puts a lot of effort into making sure their town is a pleasant and clean place to live, and the Green Market is only one of the public programs that promote that goal. Visit the Stuart Heritage Museum or the Road to Victory Military Museum to see the rich history that made Stuart what it is today. The Stuart Heritage Museum welcomes visitors and locals interested in learning about long time local businesses and their patrons, well known citizens of Stuart homes, and artifacts from Stuarts past dating back to as early as 1901!
Known as the "Sailfish Capital of the World", Stuart is the place to find and enjoy authentic Florida seafood and dining. Due to its numerous waterfront views and locations, Stuart has dining accommodations fit for any occasion from weekend brunch to a weekday evening meeting. Stuart's historic downtown area boasts of establishments like Duffy's (a local favorite), the Black Marlin, and, for your resident sweet tooth, Kilwins Chocolate and Ice Cream, a fit-for-the-whole-family experience, complete with a wide variety of flavors of handmade ice cream and candy! Explore Stuart homes and find dining, shopping, and entertainment fit for any vacation and getaway.